The RFK Assassination
SEPARATING FACT FROM FICTION
February 3, 2022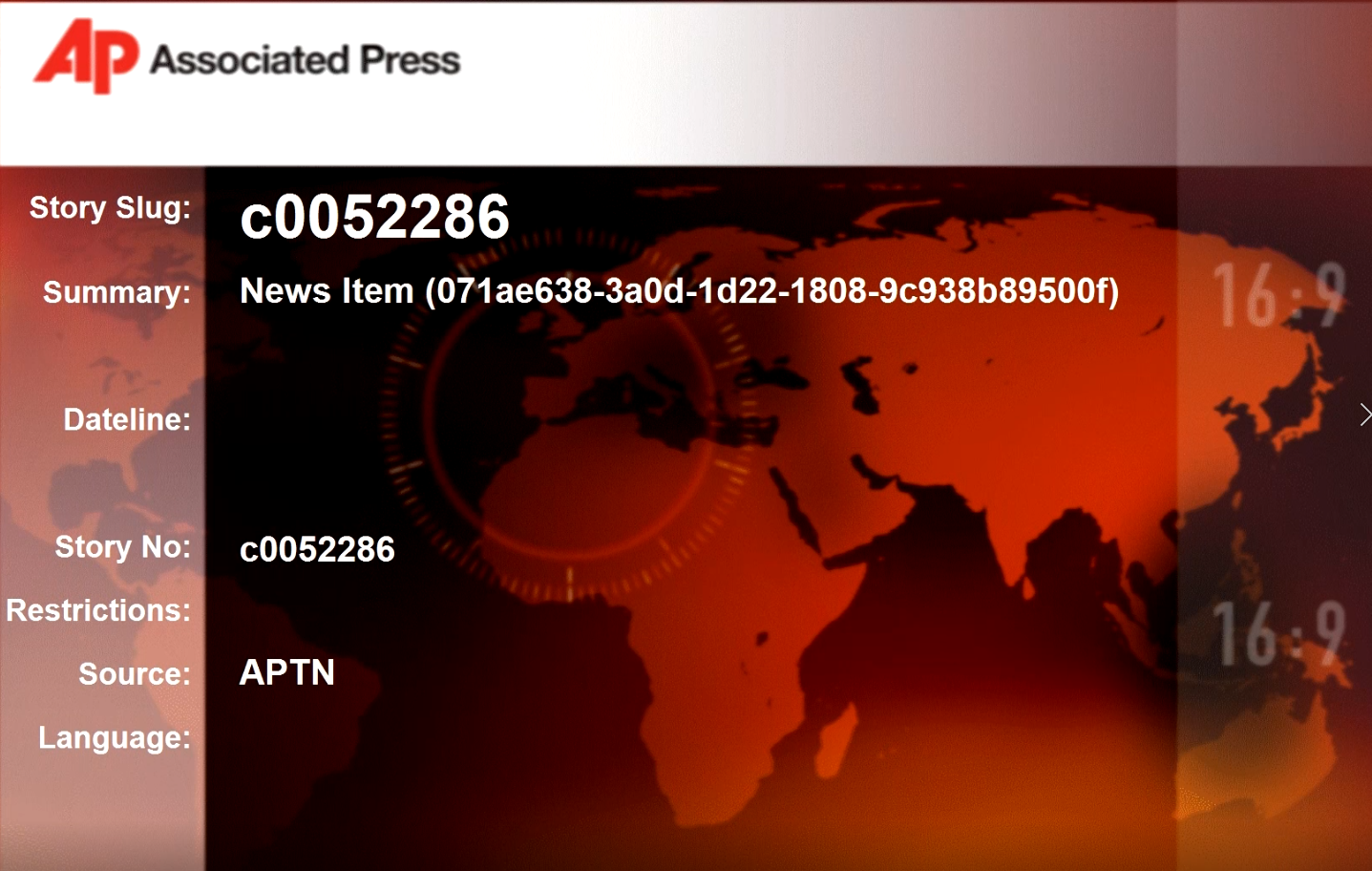 Allard Lowenstein at podium discussing non-cooperation in RFK case and missing evidence in Sirhan Sirhan case 8/27/72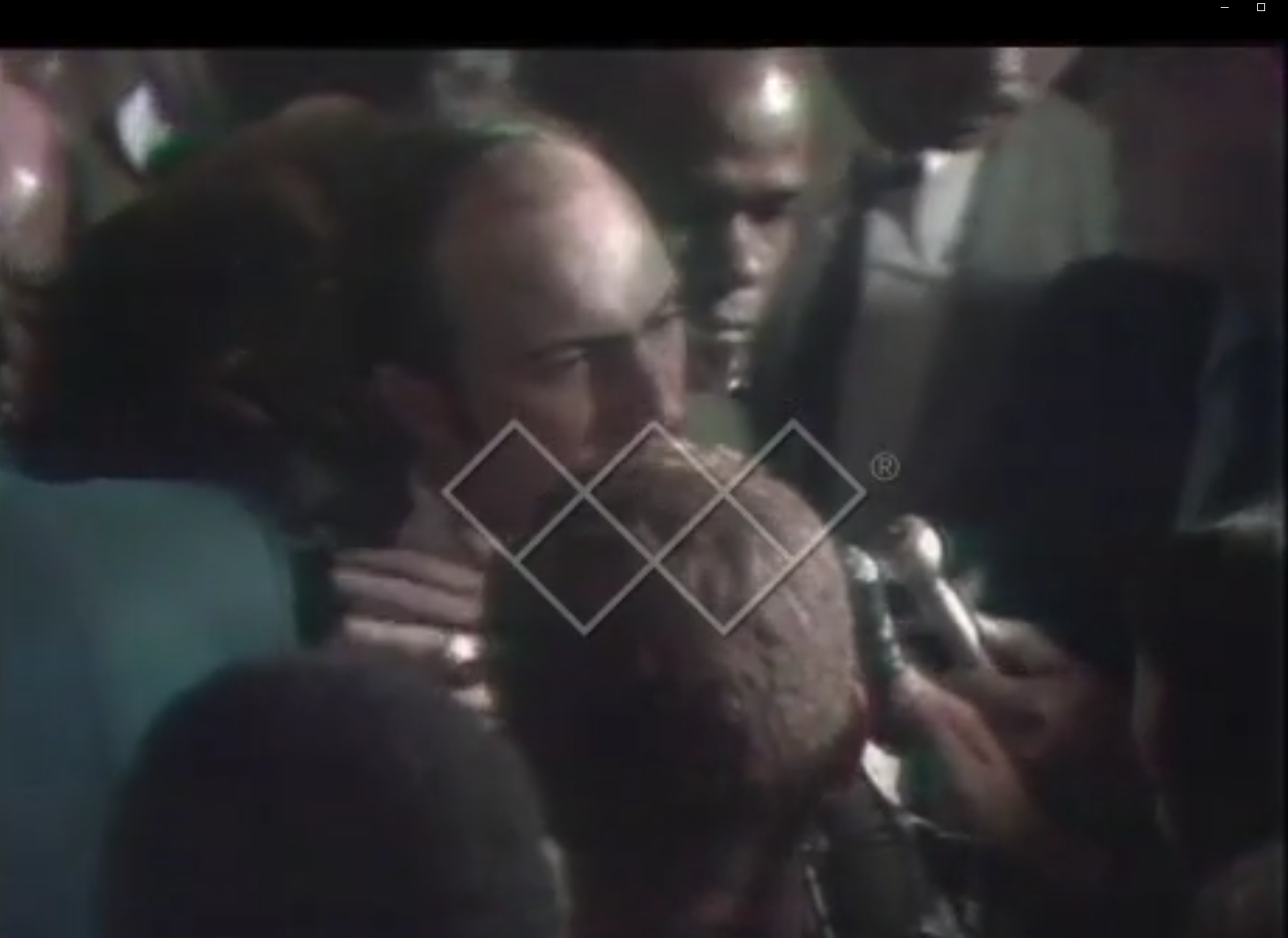 CBS immediate (same night) RFK assassination coverage from Ambassador Hotel ;includes many witness interviews, including Don Schulman.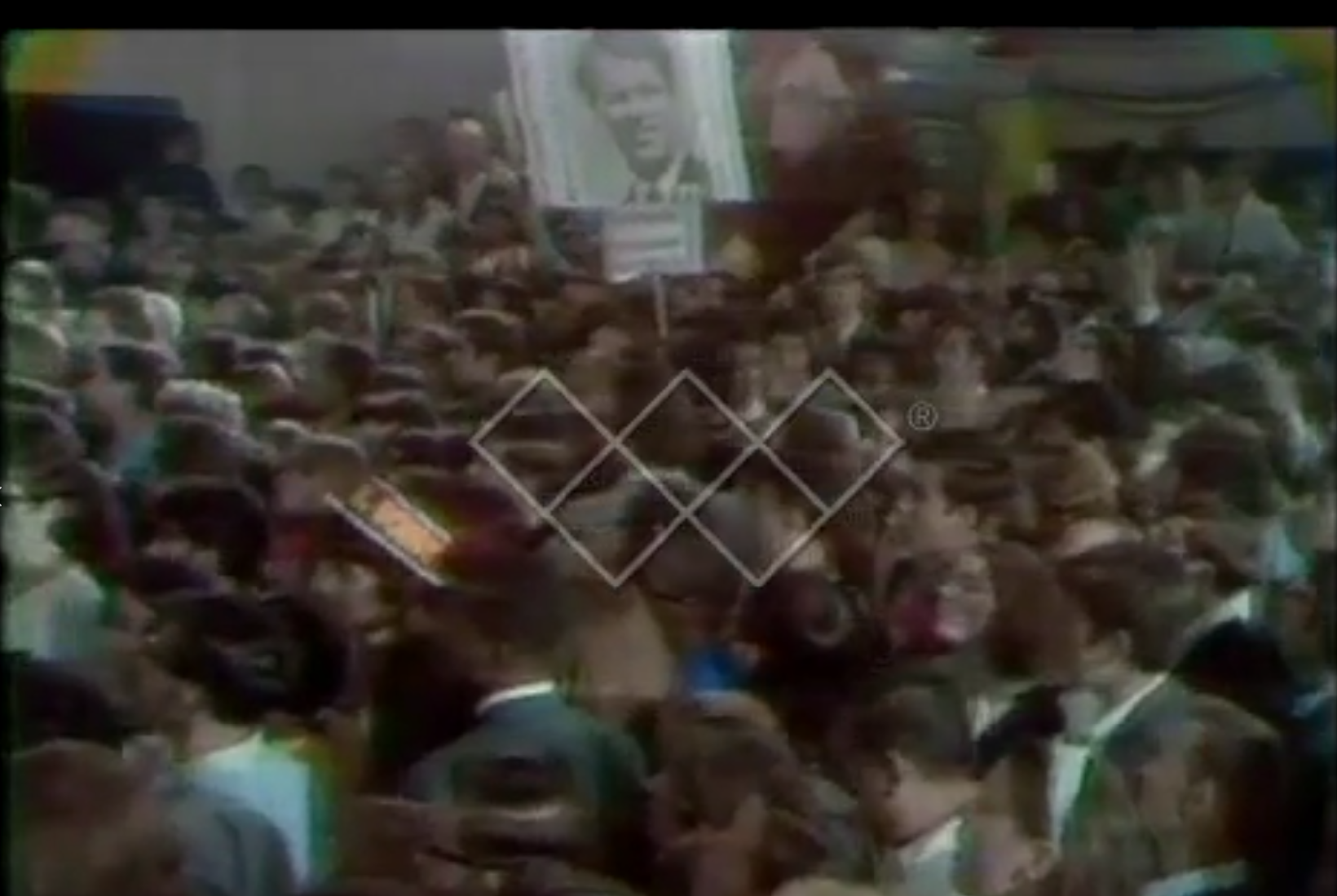 Crowd cheers for RFK - Kennedy Kennedy rah rahrah Kennedy Kennedy sis boom bah - interrupted by screams as people realize shooting has happened & rush toward kitchen - kitchen door closes - chaos -aid comes to podium but says nothing - more chaos - women react - voice says" somebody says he's been shot" - aid comes to microphone to ask for a doctor - camera keeps rolling; This is the live reaction in the ballroom at the exact time of the shooting; Female aid repeats request for a doctor; another aid asks for the room to be cleared; "We don't know what's happened, but this noise and confusion won't help - please clear the room." Repeated requests for people to please leave the room; Priest comes to microphone to announce that they have a doctor, please clear the room, offer your prayers and please clear the room; Priest " please clear the room so that we can get medical aid to the Senator"
- aid asks if there are any more doctors in thehouse; Police officer says we have an emergency I would like you to clear thisroom; Reporter tries to interview a witness - can't comment; Multiple requeststo clear the room; Newscaster announces that it is Senator Kennedy that hasbeen shot; Room begins to clear; THIS IS A GOOD CLIP!!!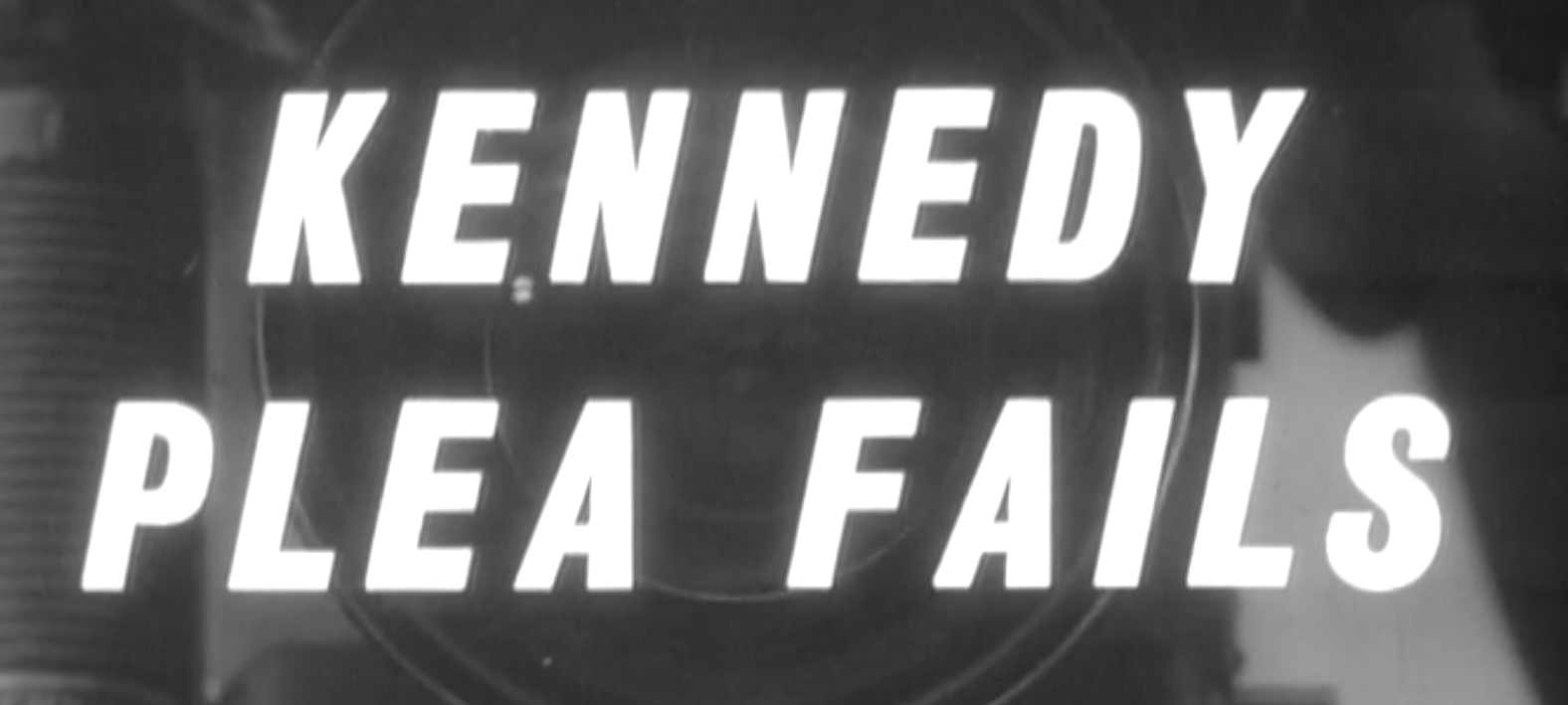 Movie tone News Reel - Ted Kennedy plea for clemency of Sirhan Sirhan fails - life in prison rejected - death penalty seems certain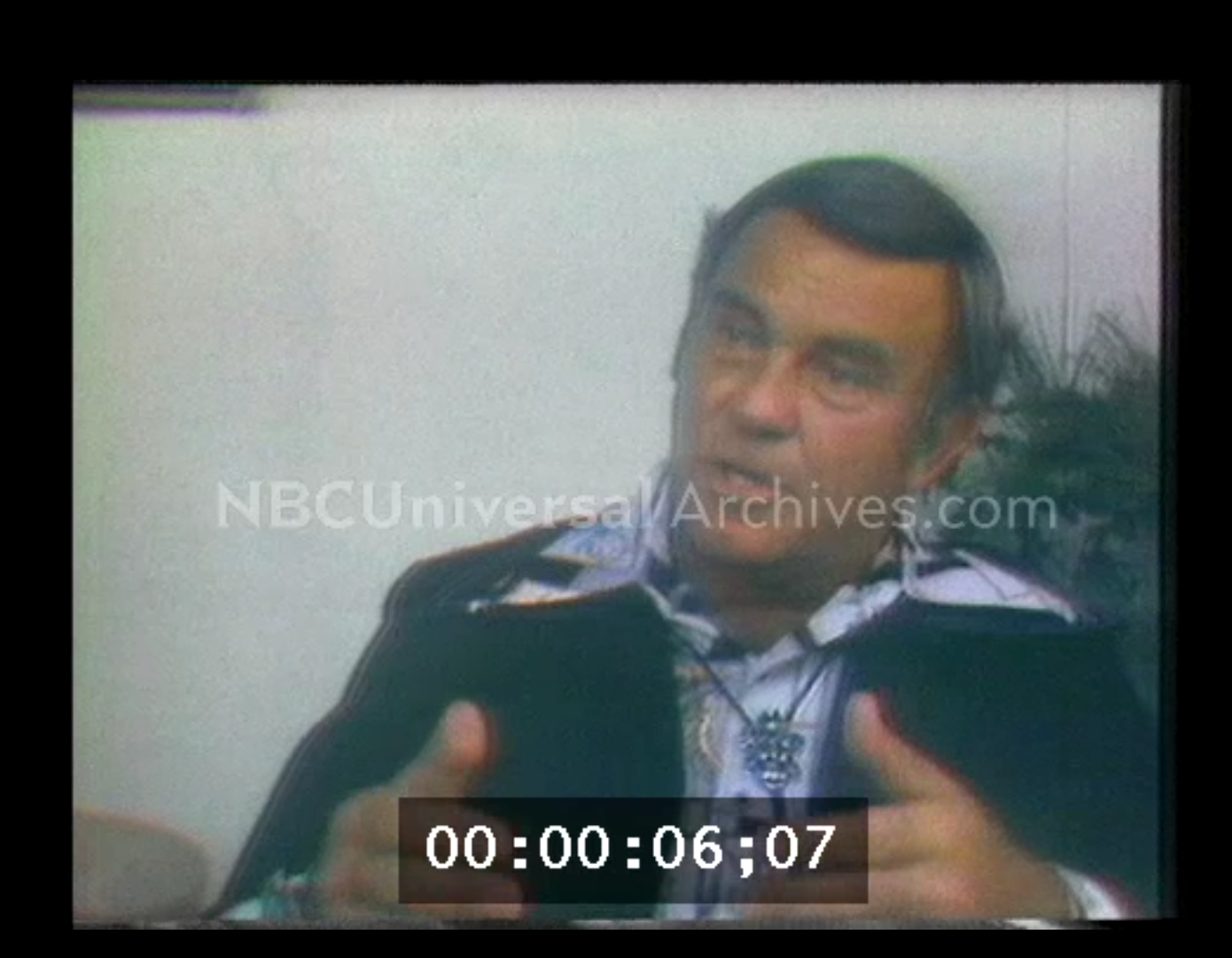 RFK assassination - man describes FBI reports and photographs of 4 additional bullet holes in door jams added to 7 victim bullets - cannot get 11 bullets out of the 8 shot revolver Sirhan possessed on the night in question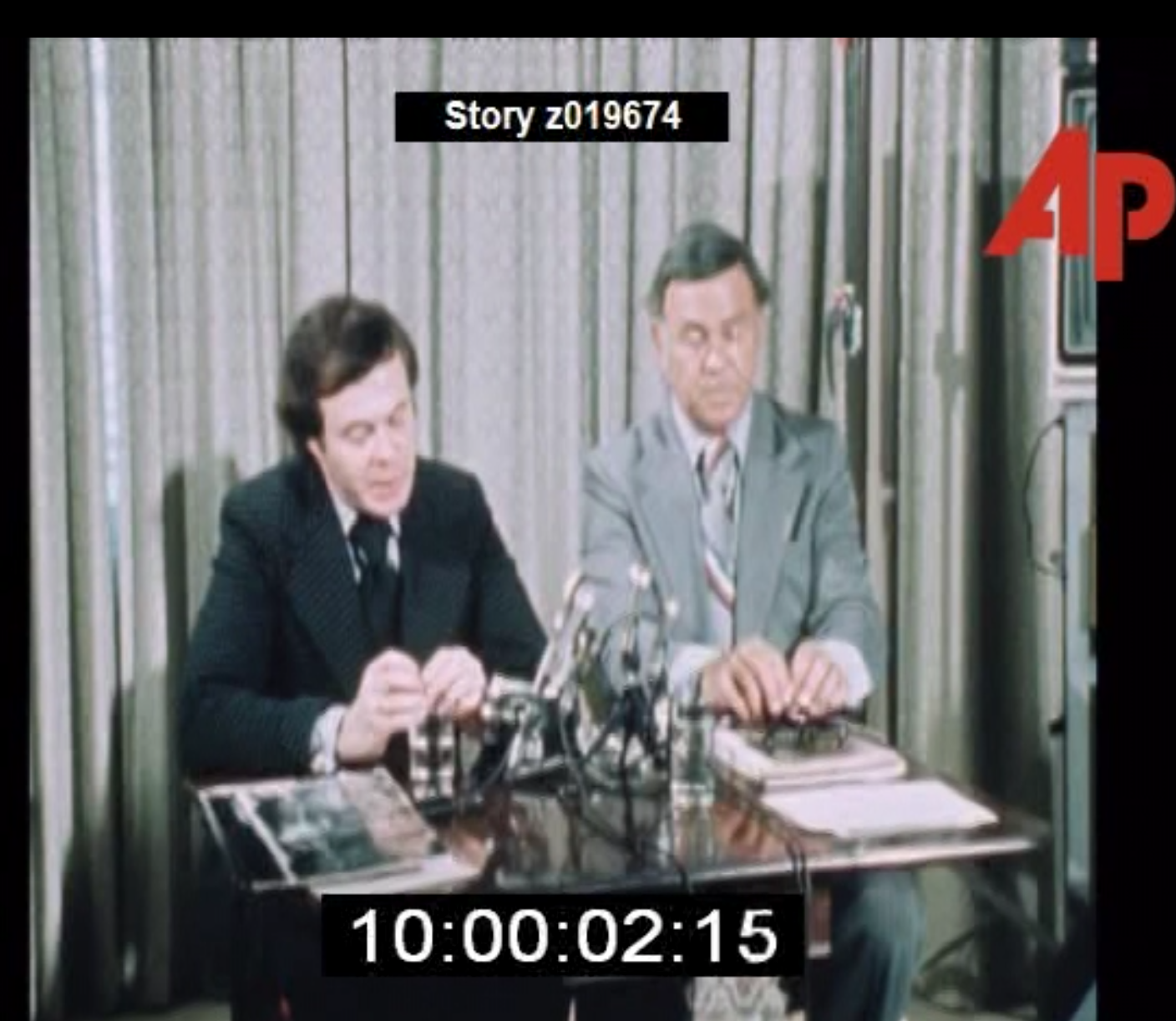 Dr. Joling reviews his two gun theory re the assassination of RFK - a second gun must have been in that kitchen; an unnamed journalist suggests a coverup on the part of LAPD & expresses willingness to go to court;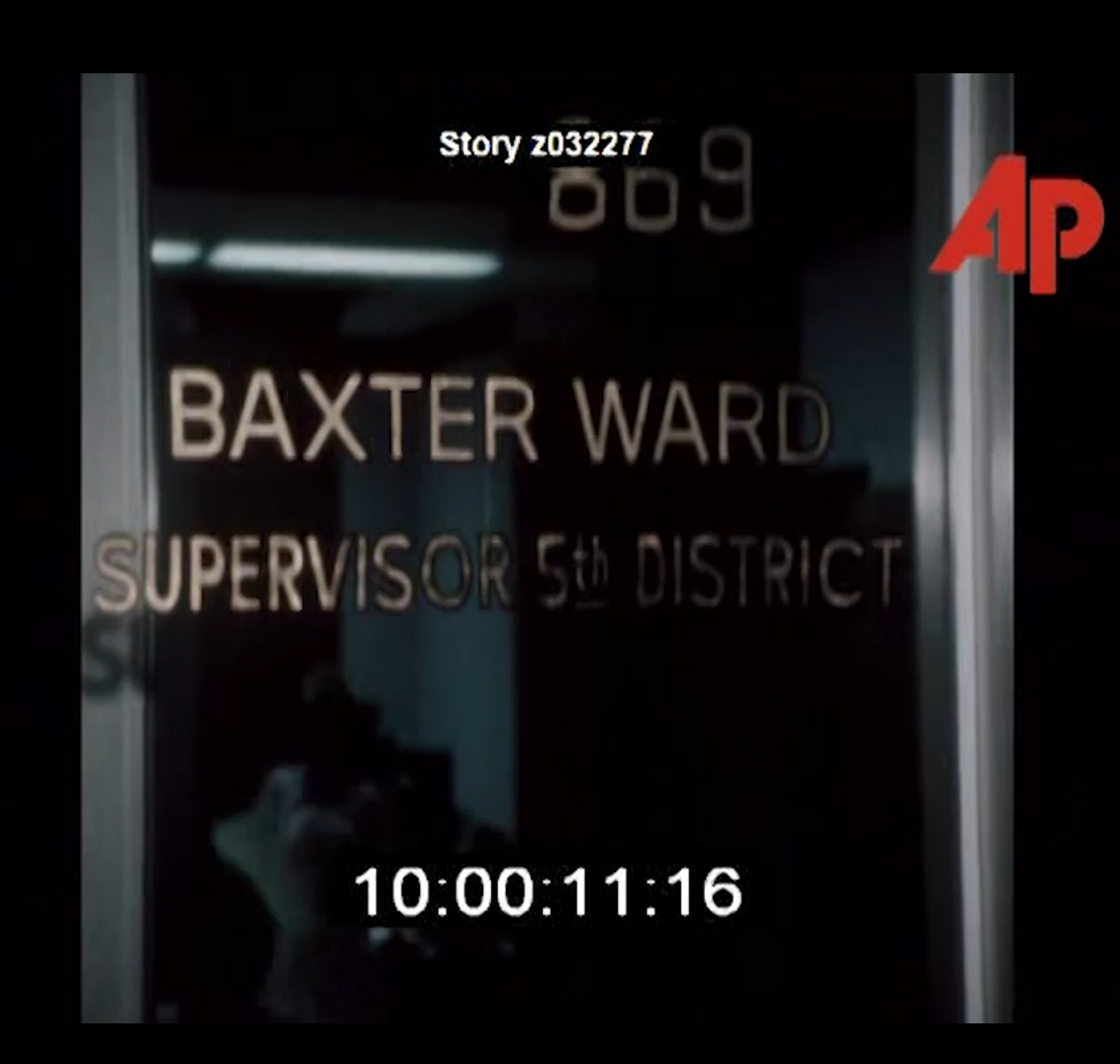 News reel about attempt to reopen Senator RFK assassination case based on conflicting ballistics evidence of more than one gun; includes interview with Paul Schrade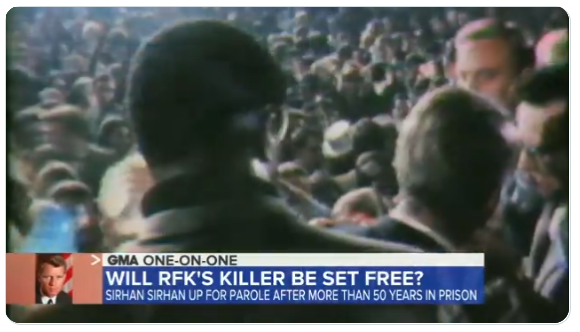 Will RFK's killer be set free? @GStephanopoulos sits down one-on-one with Sirhan Sirhan's attorney on the effort to release the infamous killer, who is up for parole after more than 50 years in prison. https://gma.abc/3j25DNG
Will RFK's killer be set free? @GStephanopoulos sits down one-on-one with Sirhan Sirhan's attorney on the effort to release the infamous killer, who is up for parole after more than 50 years in prison. https://gma.abc/3j25DNG